ganito manalo sa fishing-William Barr Calls Judge's Decision To Grant Trump's Request For 'Special Master' 'Wrong'
Former Attorney General William Barr on Tuesday called out a judge's decision to grant former President Donald Trump's request for a "special master" to review the documents federal agents retrieved from Mar-a-Lago estate.

The Department of Justice had opposed the request, saying it had already reviewed most of the potentially classified records, but U.S. District Judge Aileen Cannon ultimately sided with the former president, ruling the DOJ should temporarily stop using any of the seized documents for its investigation.

Advertisement

"The opinion, I think, was wrong, and I think the government should appeal it," Barr told Fox News. "It's deeply flawed in a number of ways."

The DOJ has not signaled whether it will appeal the decision. A spokesperson on Monday told CNN they are considering "appropriate next steps."

Barr argued the special master appointment — even if it goes through — won't affect the outcome of the probe, apart from delaying it.

"The fundamental dynamics of the case are set, which is the government has very strong evidence of what it really needs to determine whether charges are appropriate," Barr told Fox News.

Advertisement

Barr explained the Justice Department does not need to show the content of the seized records "in order to prevail in this case."

Justice Department officials found classified information when they searched Trump's Florida resort on Aug. 8, even though the former president's team had asserted they had returned all such records. This stands regardless of the special master appointment, Barr explained.
Bill Barr on Fox News on Judge Cannon's special master ruling: "The opinion I think was wrong, and I think the government should appeal it." pic.twitter.com/69lvq0Hr9W

— Aaron Rupar (@atrupar) September 6, 2022
Agents also reportedly found a top-secret document citing a foreign government's nuclear capabilities, according to The Washington Post.

This is not the first time Barr has criticized Trump in recent weeks.

The former attorney general threw cold water on Trump's claims that he had somehow declassified documents FBI agents seized from his estate.

Advertisement

"If in fact he sort of stood over scores of boxes, not really knowing what was in them, and said 'I hereby declassify everything in here,' that would be such an abuse, and ― that shows such recklessness that it's almost worse than taking the documents," Barr said Friday.
Related...
William Barr Gives Blunt New Definition To Trump's Favorite Insult Of Republicans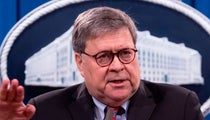 Details On Foreign Government's Nuclear Secrets Reportedly Found In Mar-A-Lago Search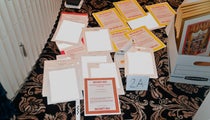 William Barr Rips Trump For 'Pandering To Outrage' Over Mar-A-Lago Search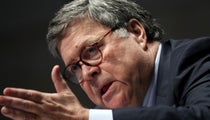 Go To Homepage
Marita Vlachou
Breaking News Reporter, HuffPost
Do you have information you want to share with HuffPost? Here's how.
More:Donald Trumpwilliam barrJustice DepartmentMar-A-Lago
Popular in the Community
Trending

'Don't Vote': A Look At Blake Masters' Emails To His Vegan Co-op At Stanford University

Watch A Republican Candidate Furiously Backpedal From His Own Words On Abortion

Jimmy Kimmel Dogs Trump With A Scorching Reminder Of His Biggest Hypocrisy

Fans Ejected At U.S. Open For The Most WTF Stunt

Steve Bannon Will Reportedly Surrender To New York Prosecutors In New Criminal Case
Newsletter Sign Up
Politics
HuffPost's top politics stories, straight to your inbox.Successfully Subscribed!Realness delivered to your inbox